This video is not a tutorial but a reminder for my students.
I release myself from any liability in case of injury.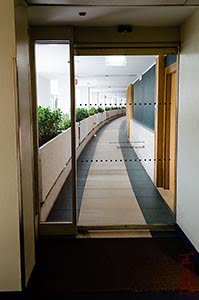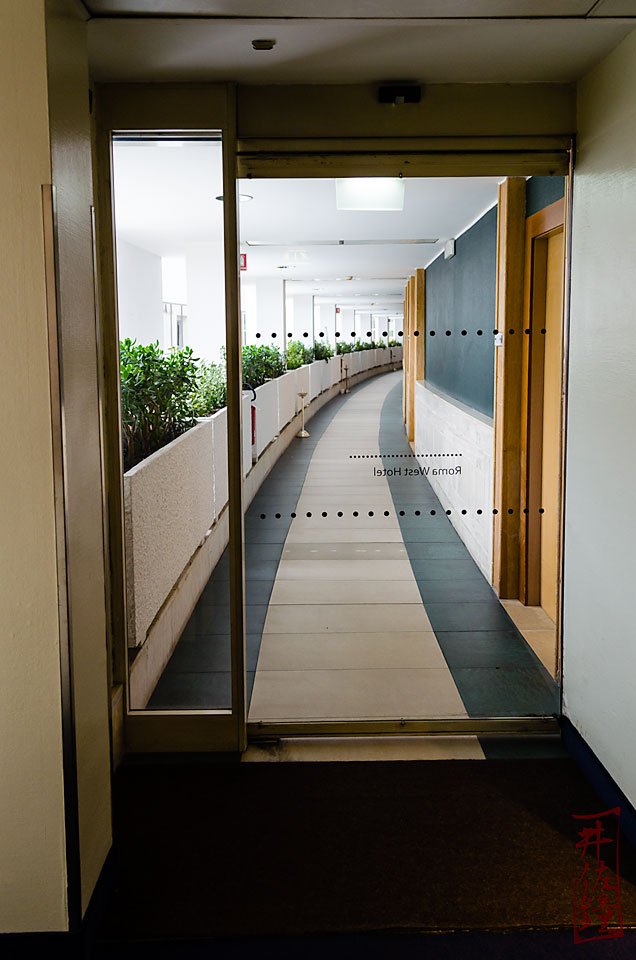 I took a day of rest in this Soaring of Suzaku Tour. And when you rest with lovely company, why not to take advantage of her to have fun. I had a desire to have picture from outdoor but a few raindrop started to fall, then I had to change my plan.
We went then in the hostel to find interesting places and we found this one first. There is always a little rush of adrenaline, specifically for the model this time, when shooting on places you can be caught on doing nasty perverted sexual … things ?
Now let the story begin!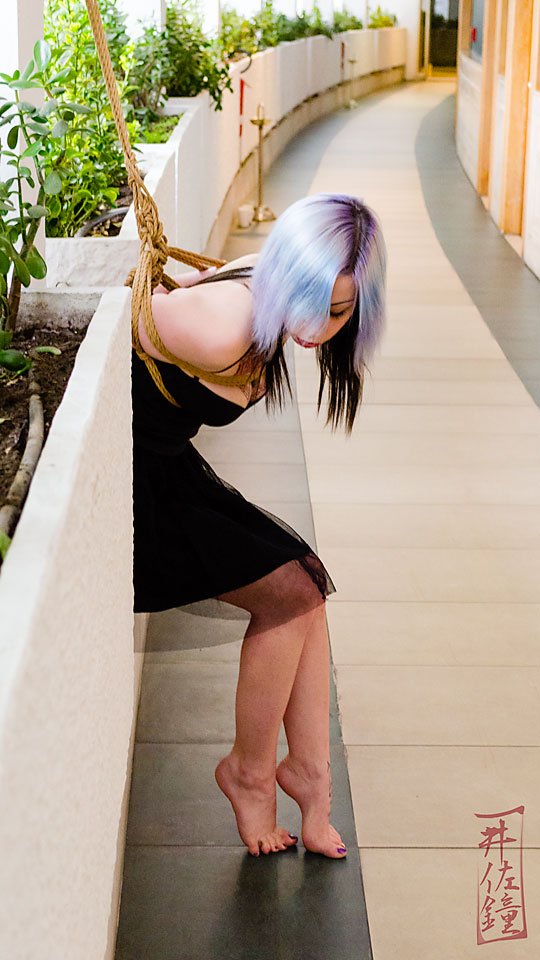 Slowly, so slowly pushing her light dress to tend to reveal her intimacy to potentials clients of the hotel who would have been aroused by the scene! She was so lovely like this, waving her lovely bottom cheeks because of trying to find a better positions to the discomfort of her tiptoes, and exposing her chest!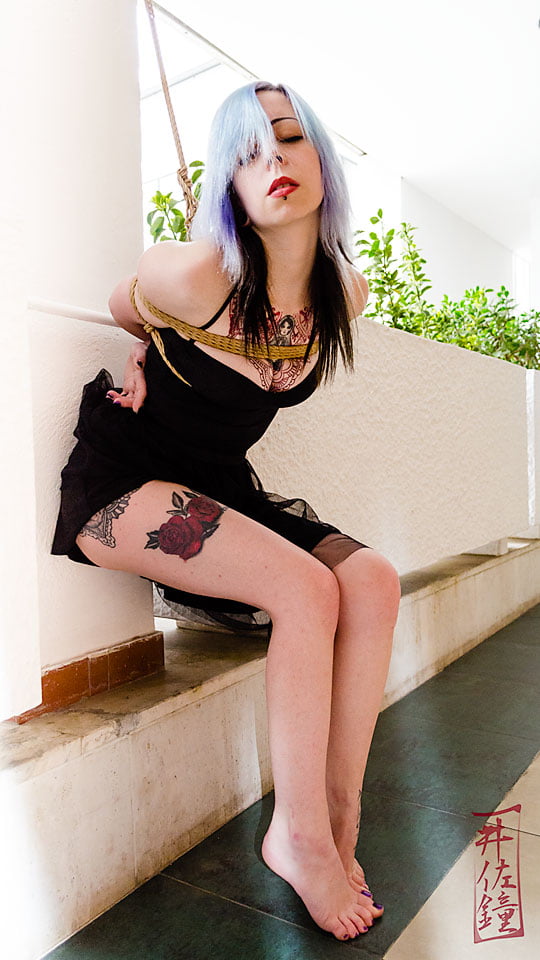 Letting her trying to find a position where she would be a little more comfortable. And adding stress because every second, a customer could appear and she was so frightened and excited at the same time to this possibility.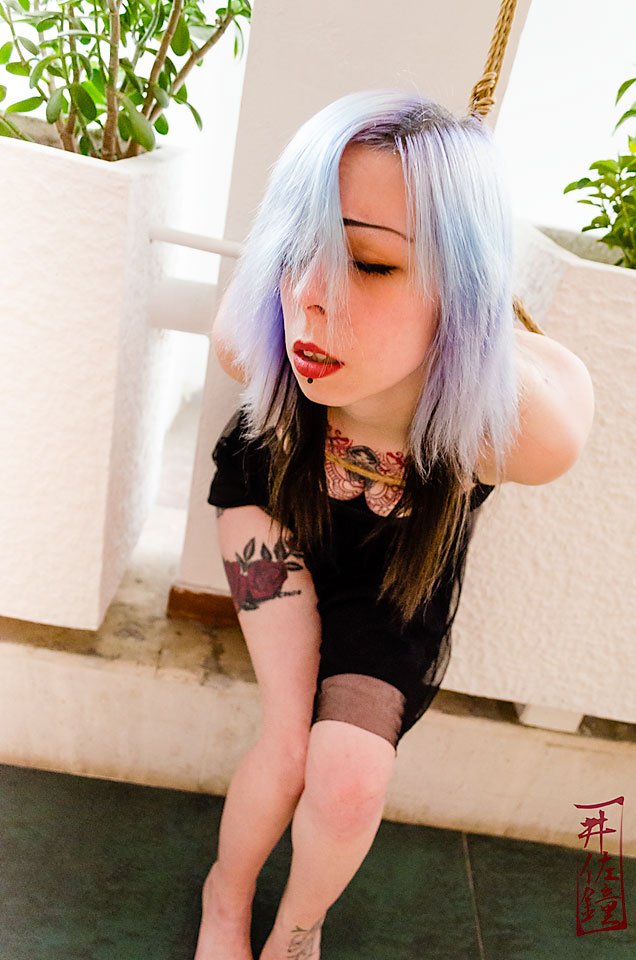 Then I took her inside, and her heart began to beat so fast, when she did hear the automatic door behind her opens suddenly!
Is someone not invited to the party would appear ?
This is an arousing situation.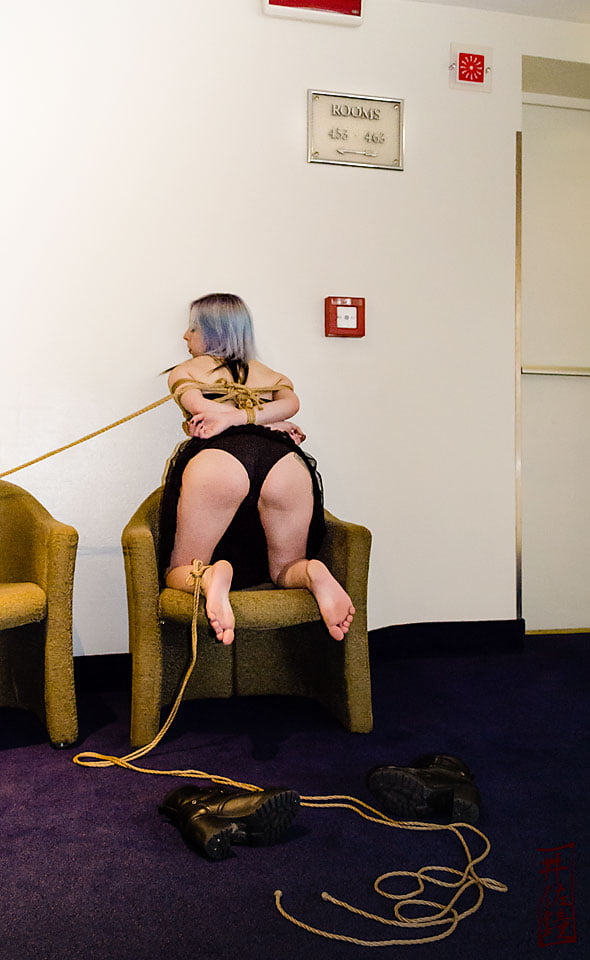 … Then we came back to our room, looking for possibles spots that could inspire me. It's always exciting to get a rush of adrenalin, when you have a photo shooting involving nudity and sexuality, and that this is in a public place where everyone could catch you!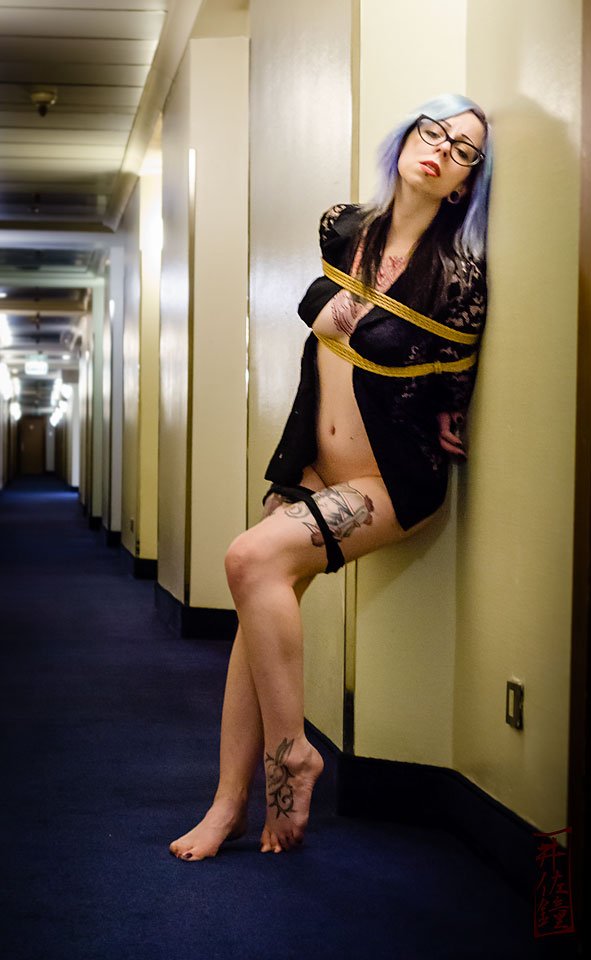 … We heard noise, then saw the room maid caddy appearing at a corner of the corridor. Heart rate went very high, and both aroused I did expose her a little bit more…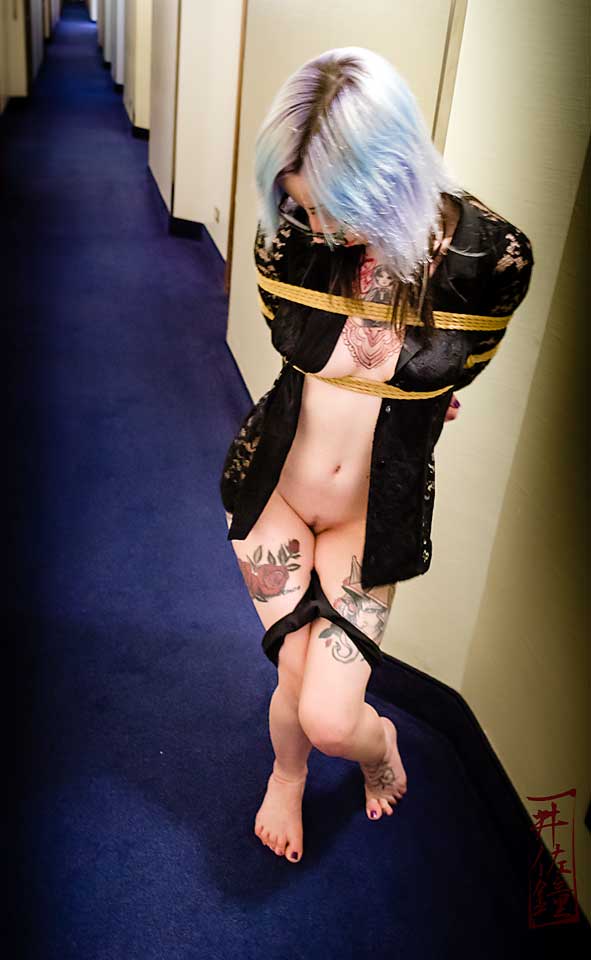 We were in front of our room. Finaly room maids didn't show up. Come on girls, let's go to an other party in the bedroom !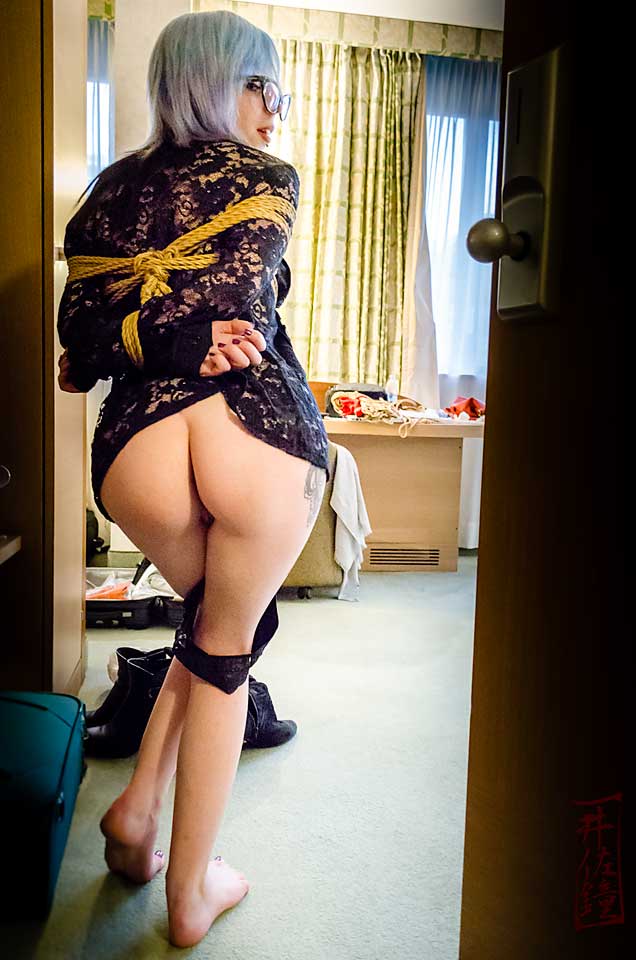 As we walked in the room, closing the door, dropping down my furoshiki with ropes inside.
You guys, what would you expect I would have asked? What would you have done ? Please explain in the comments.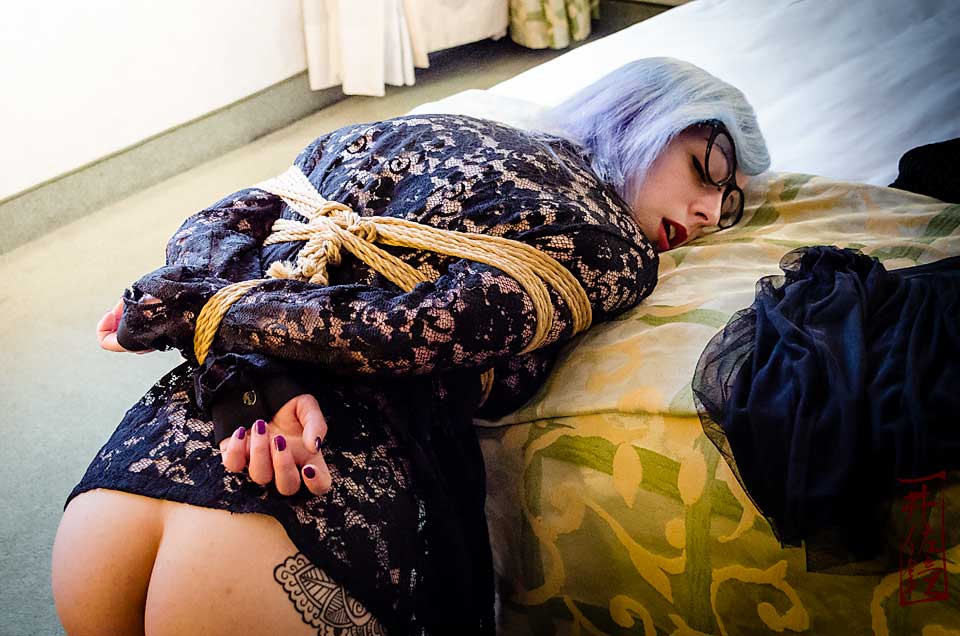 To be continued…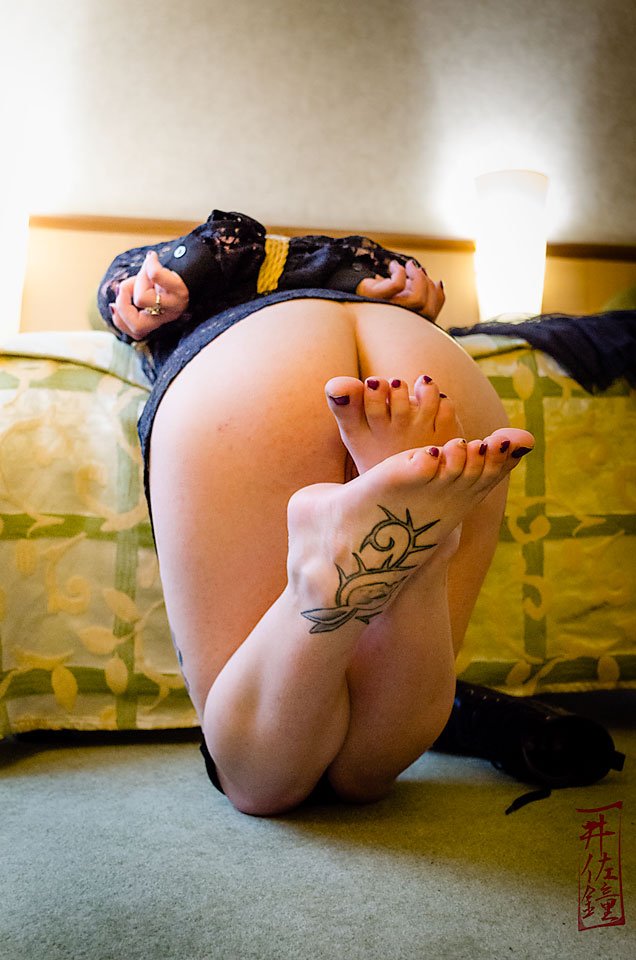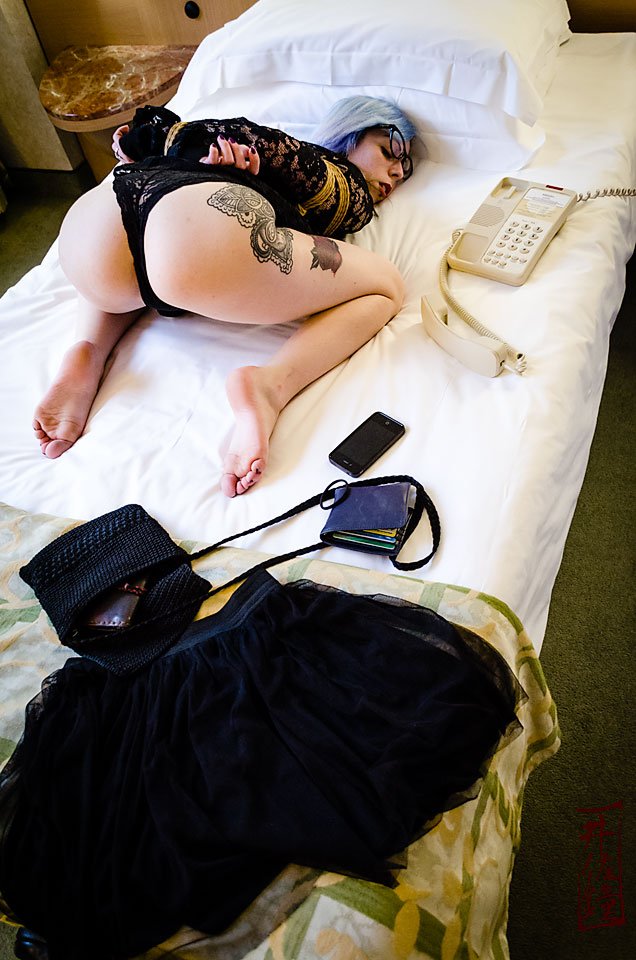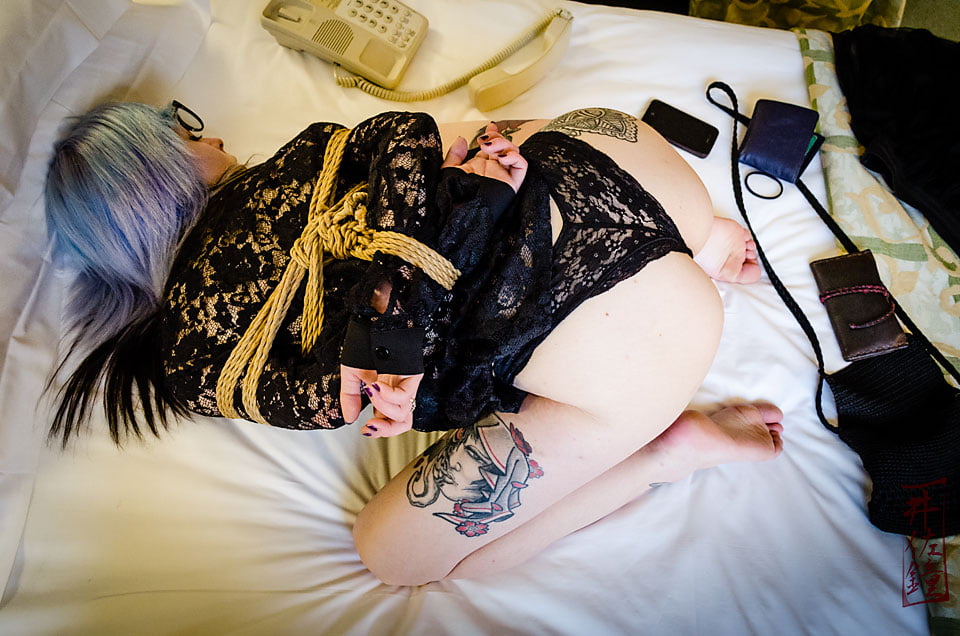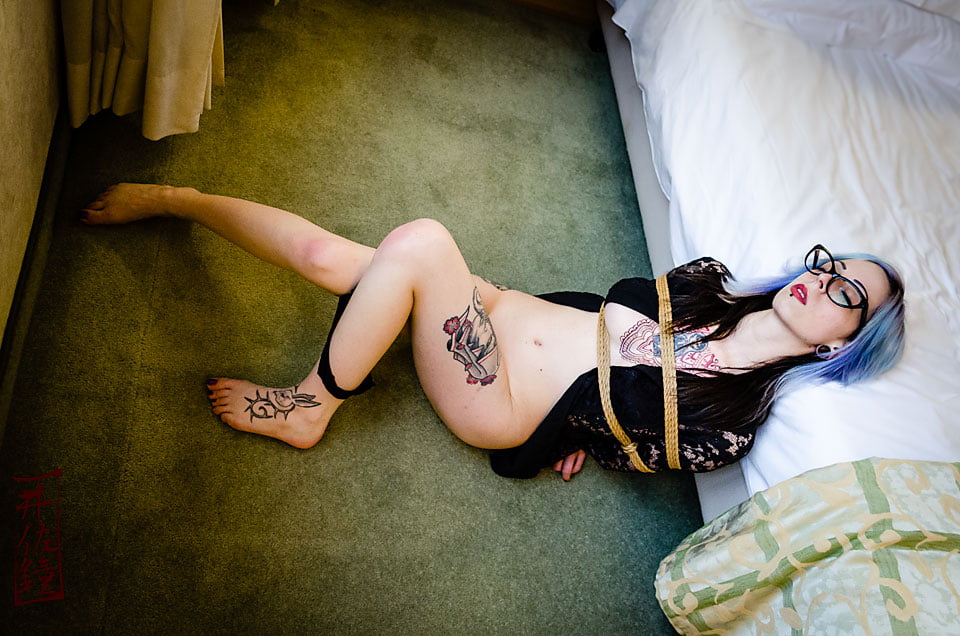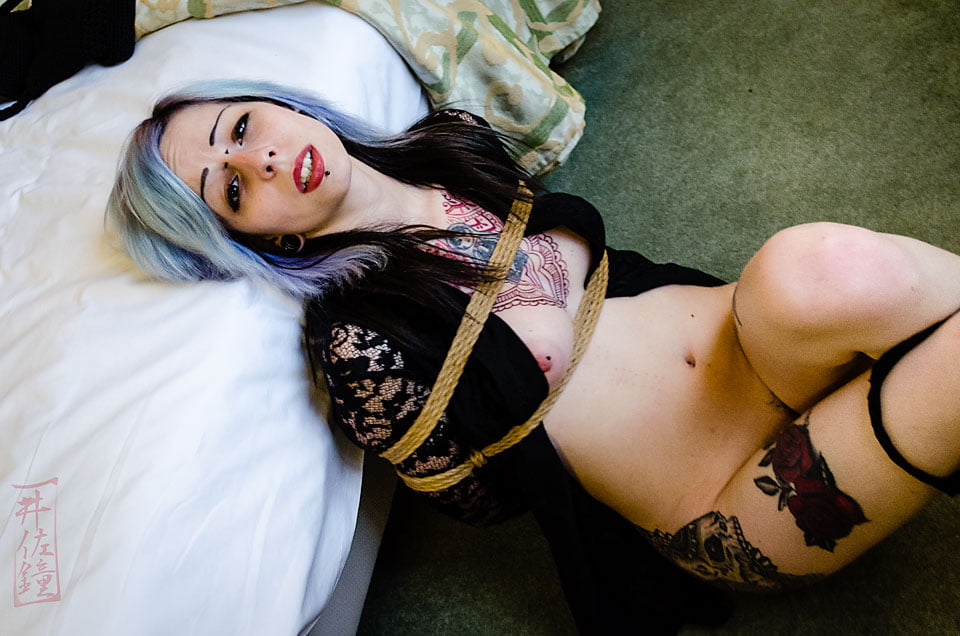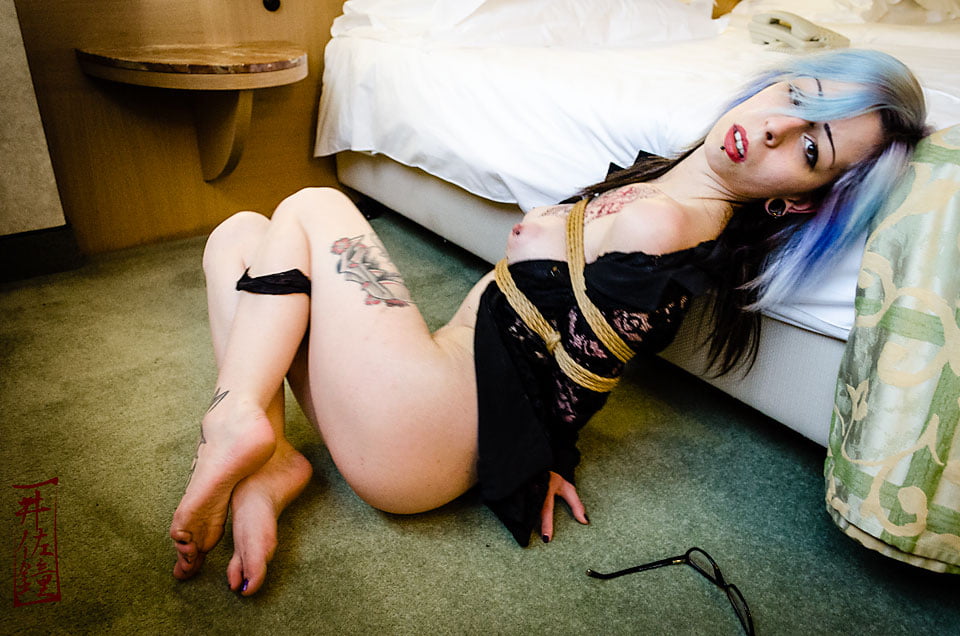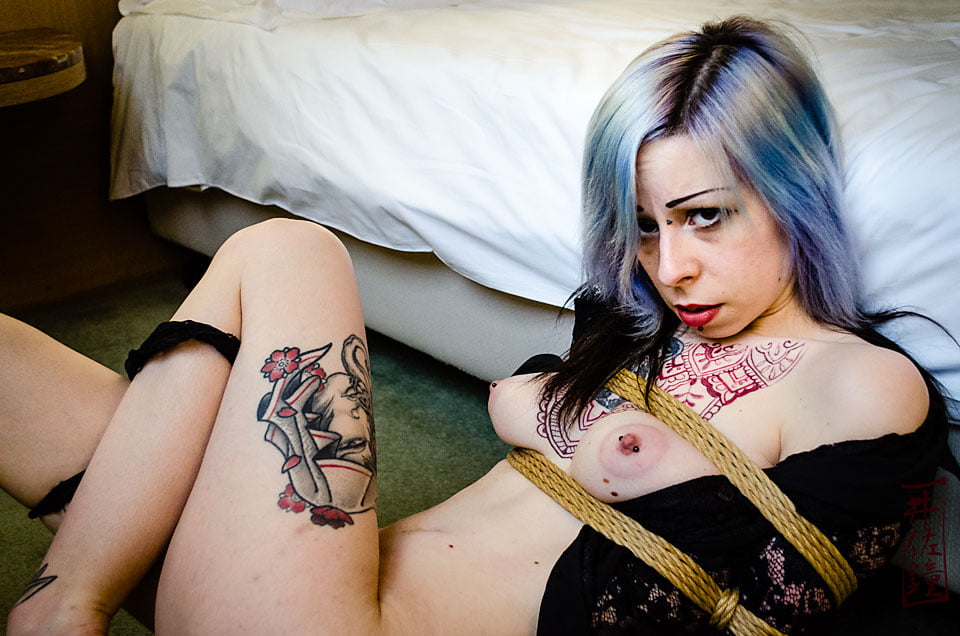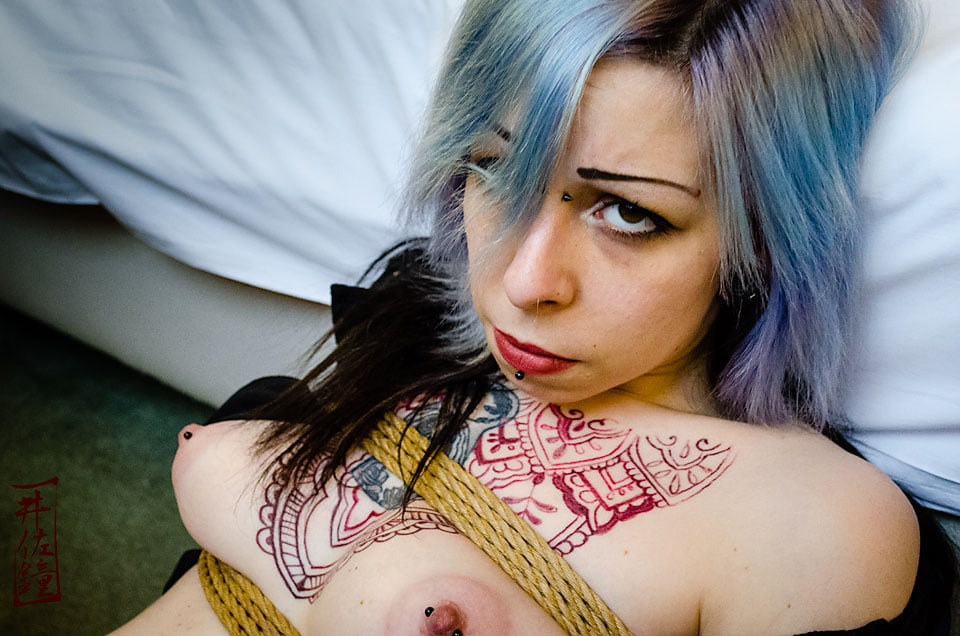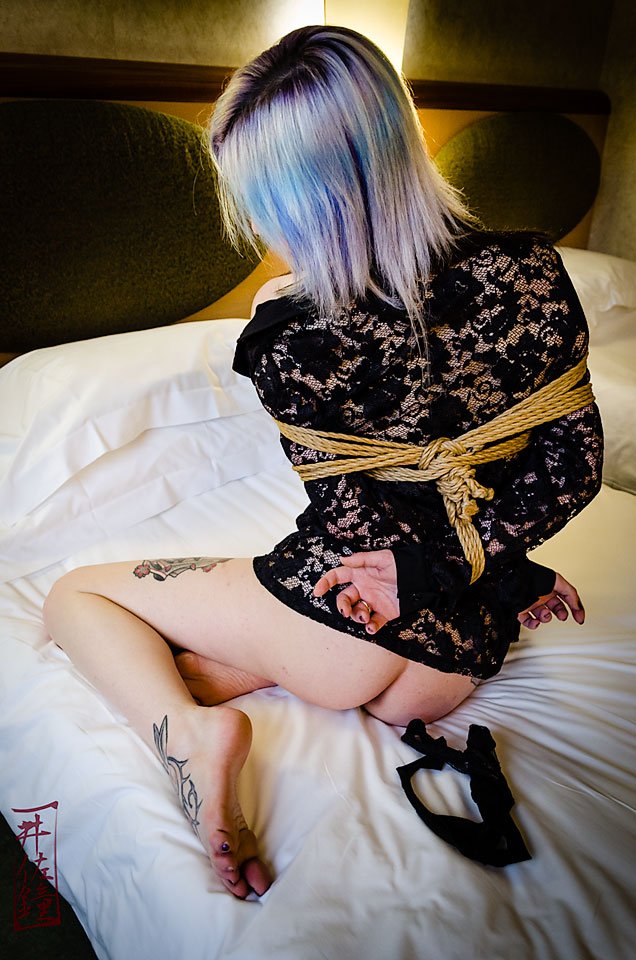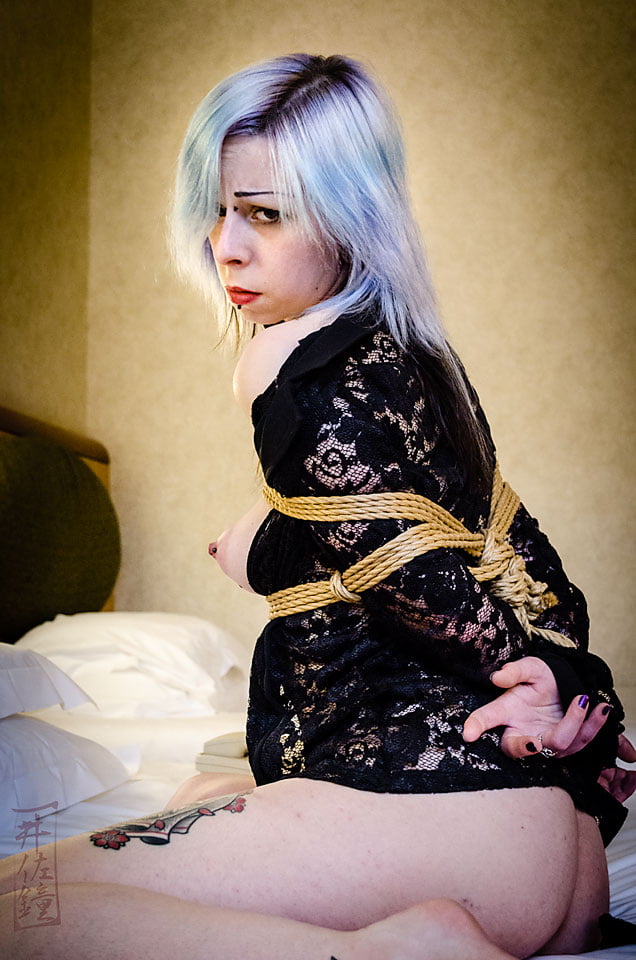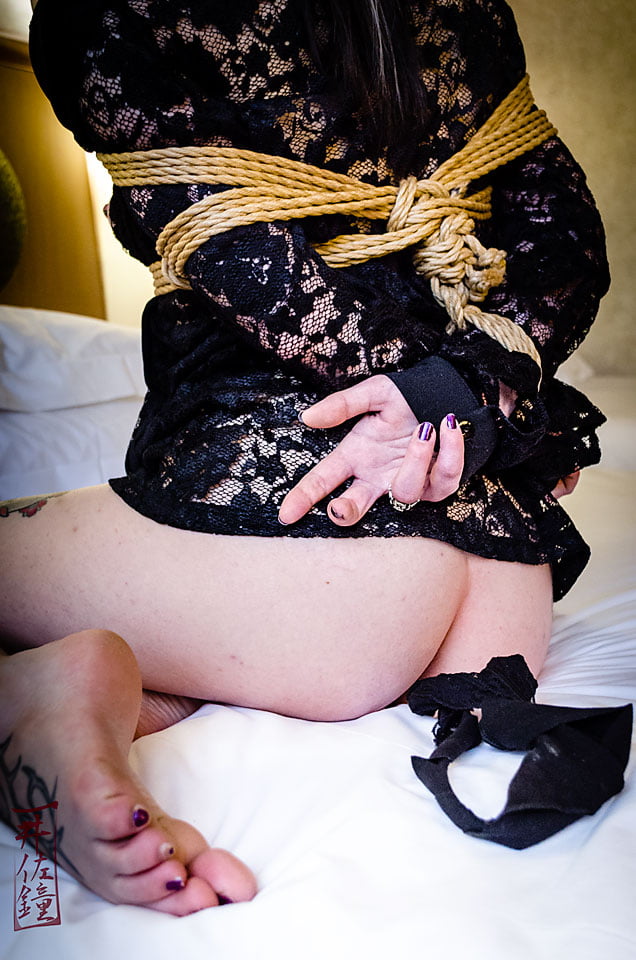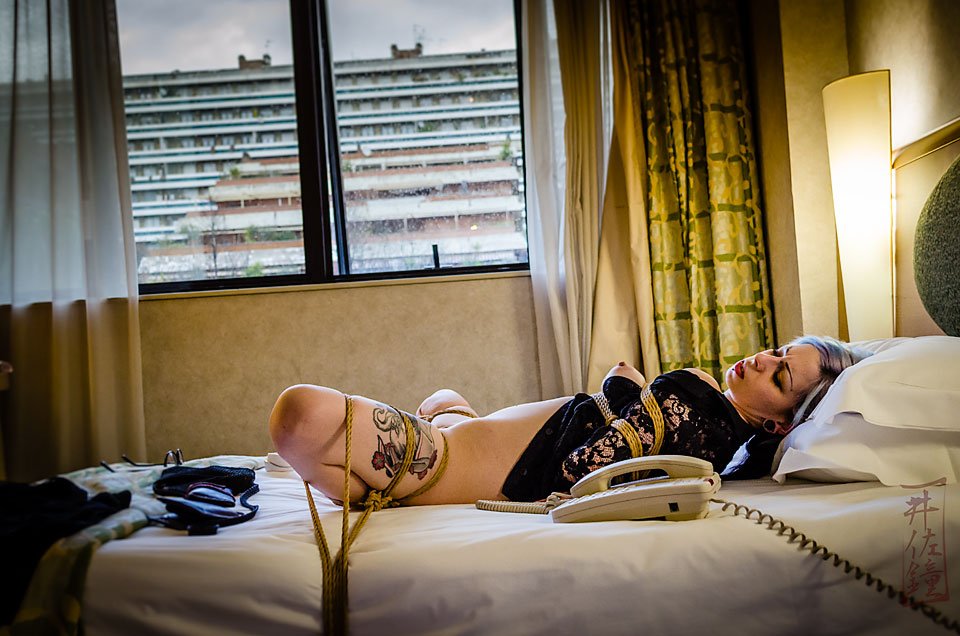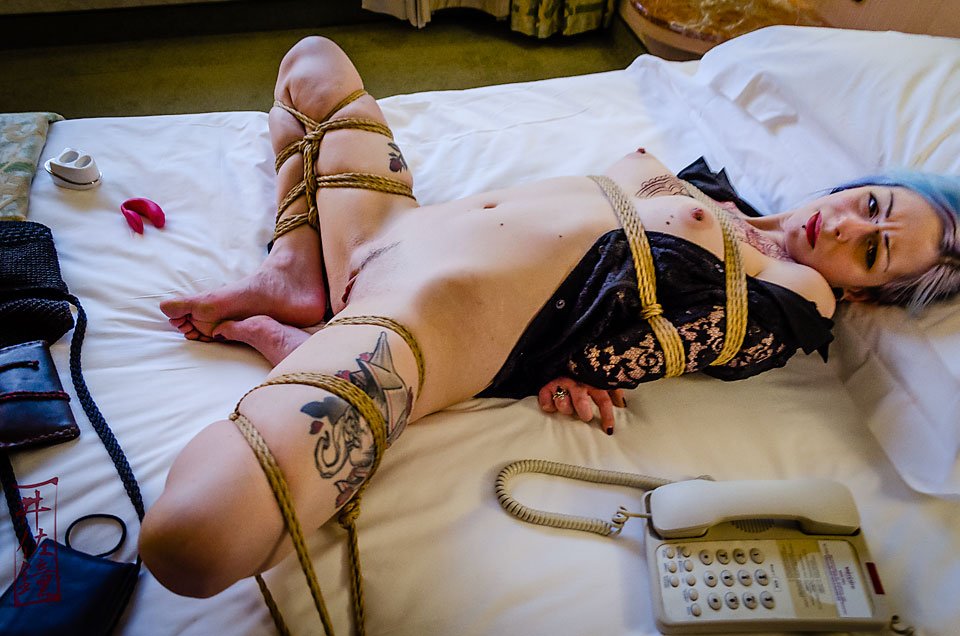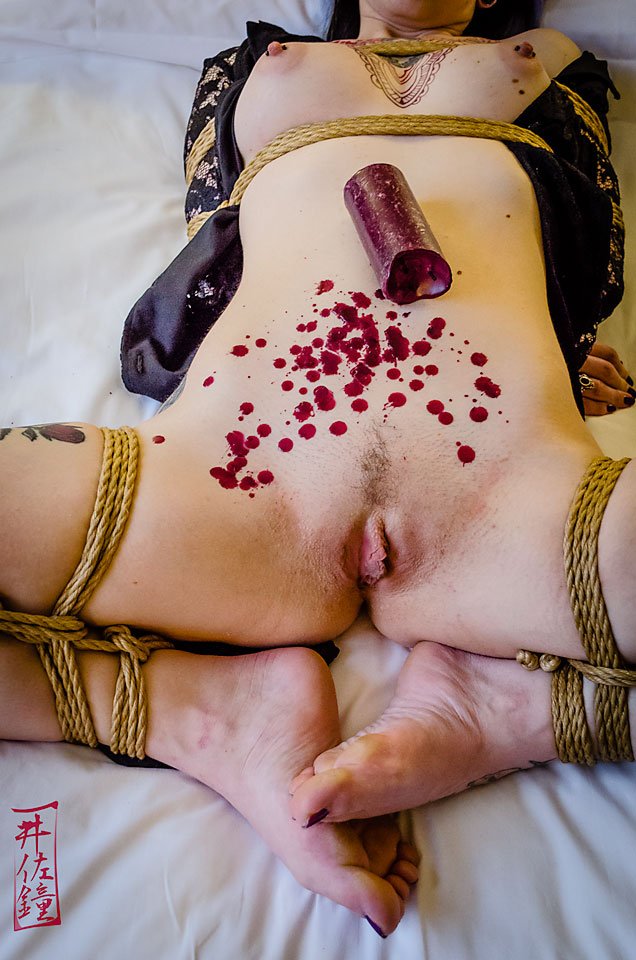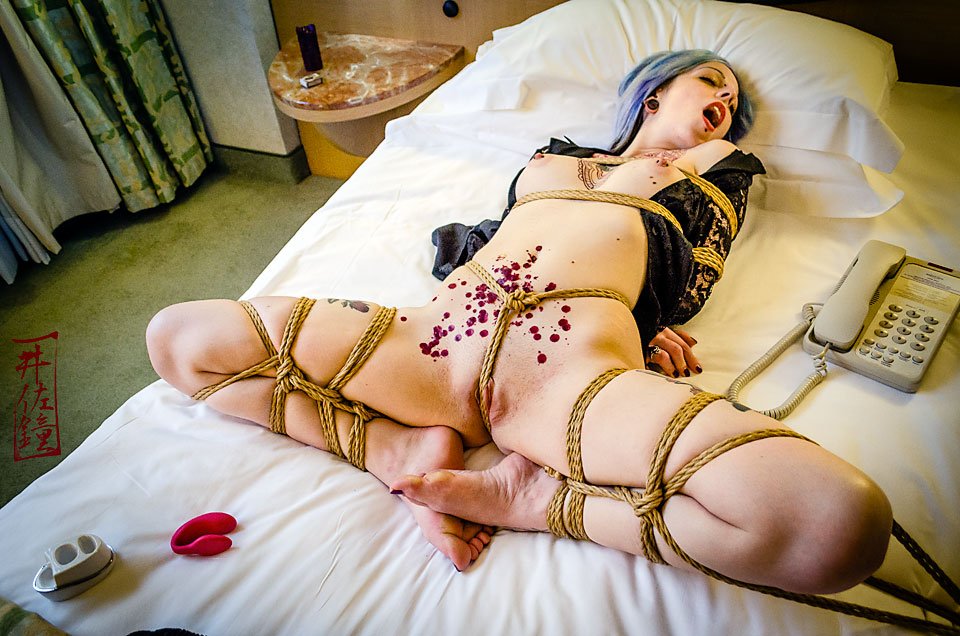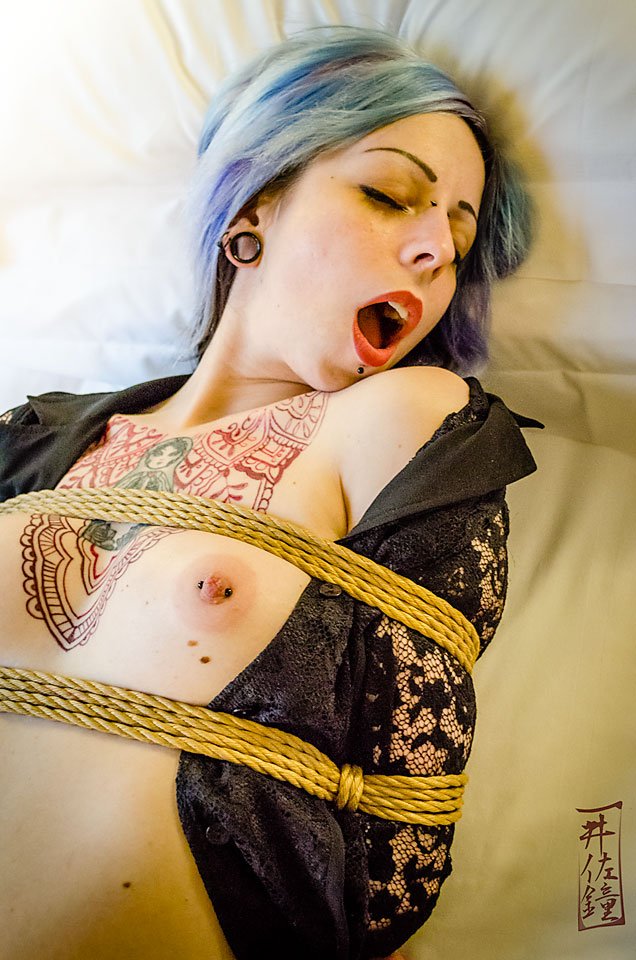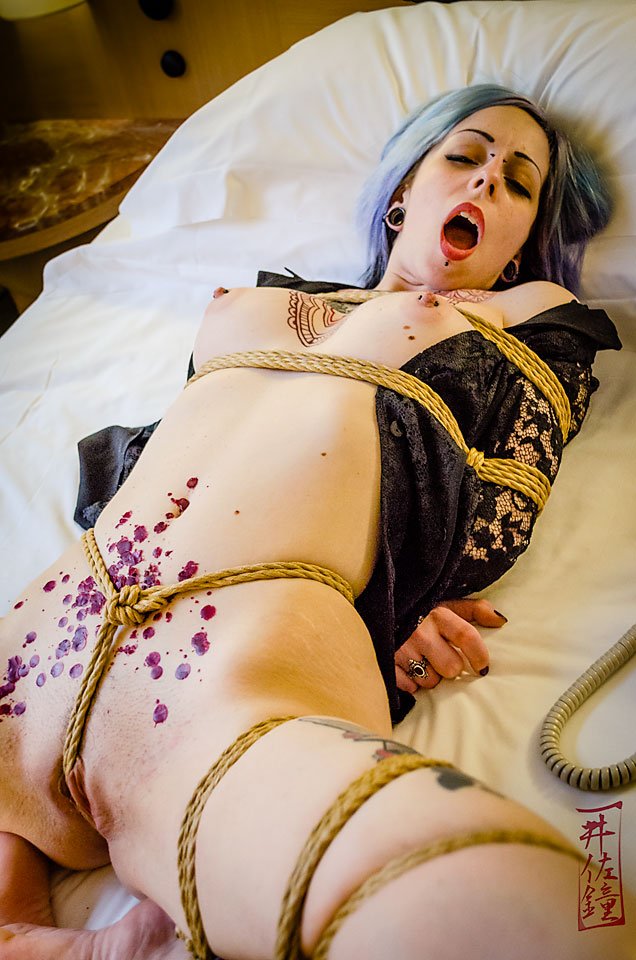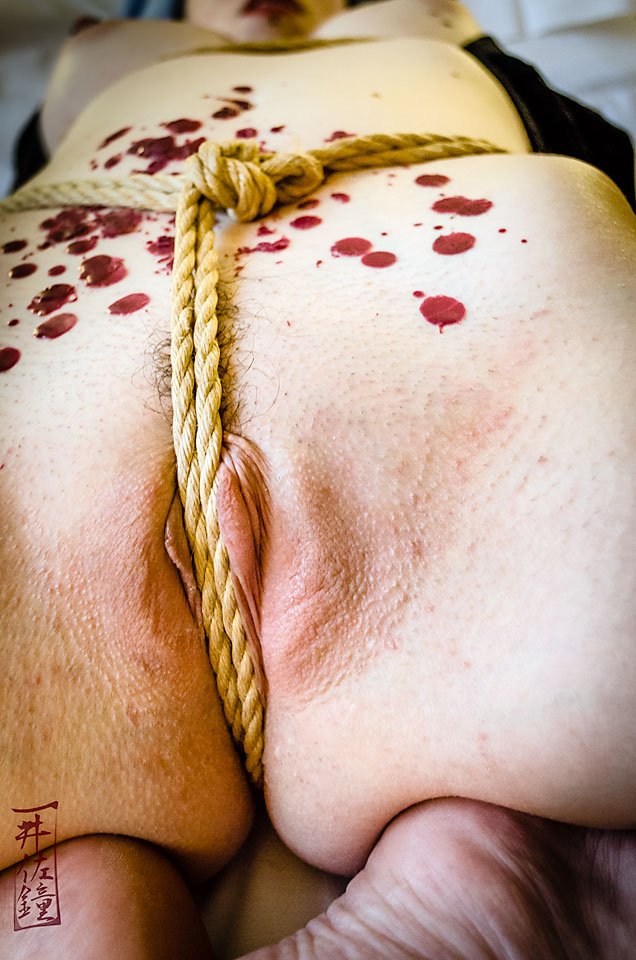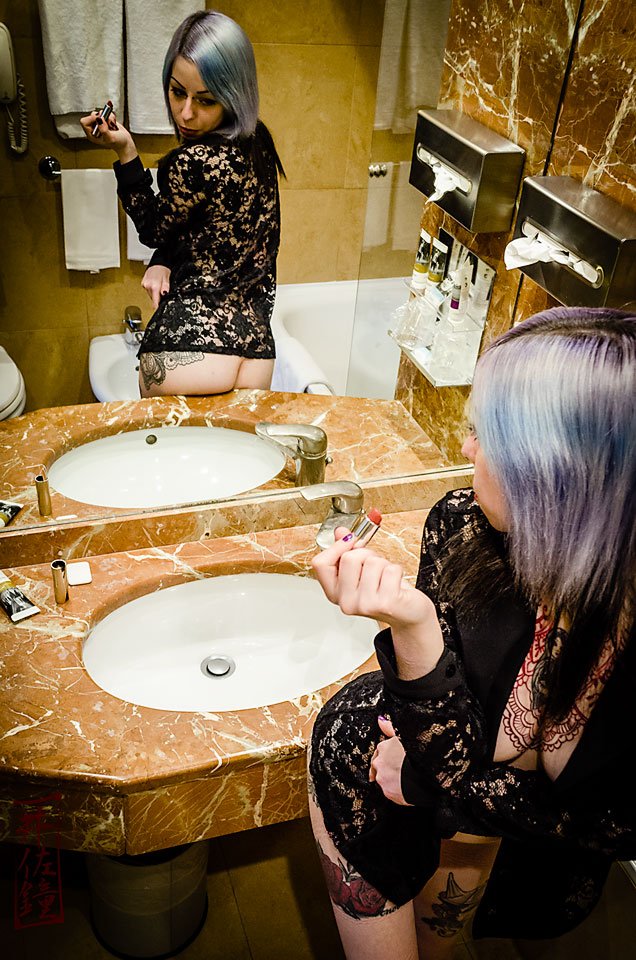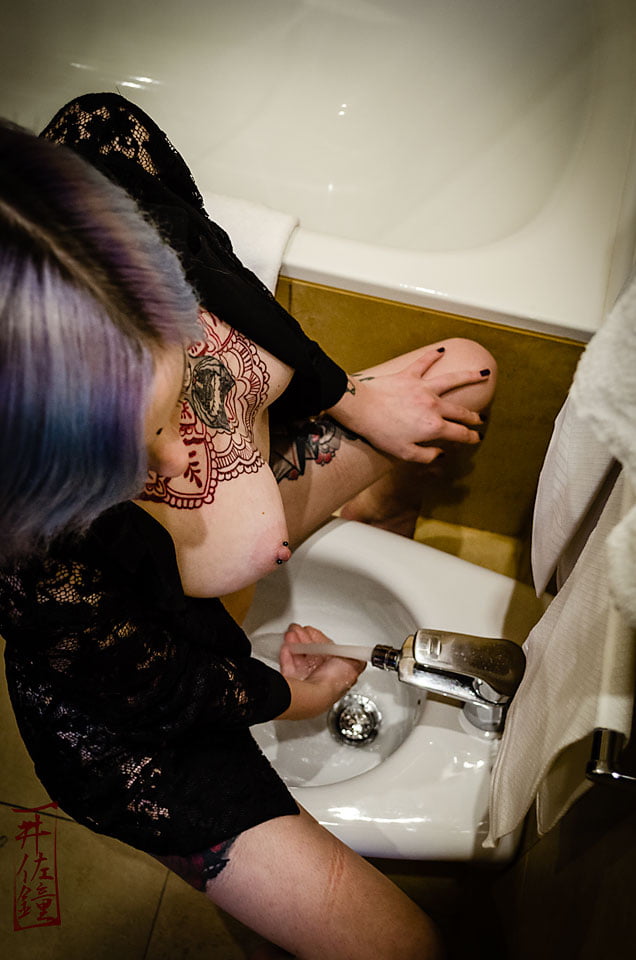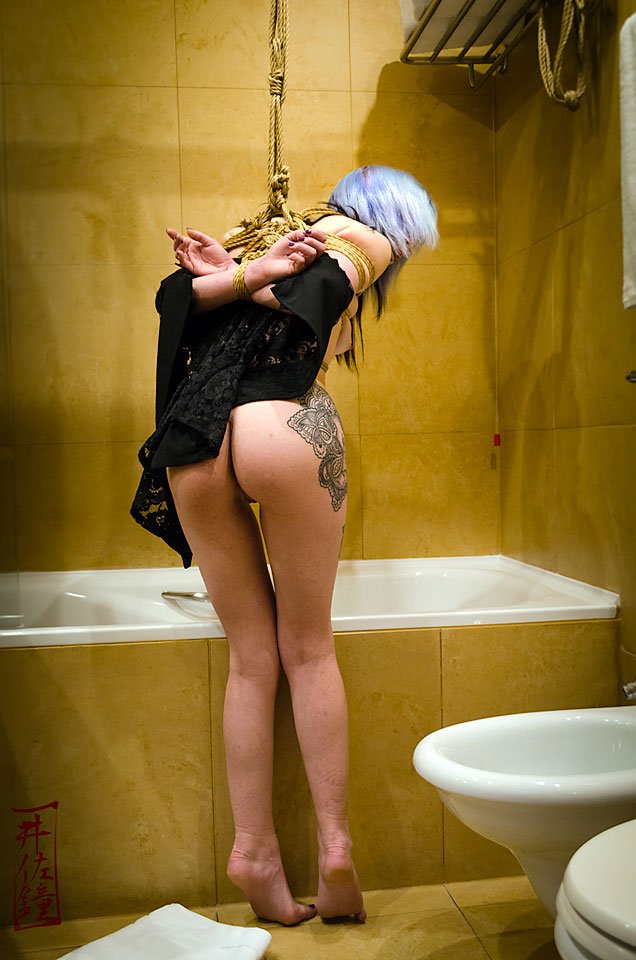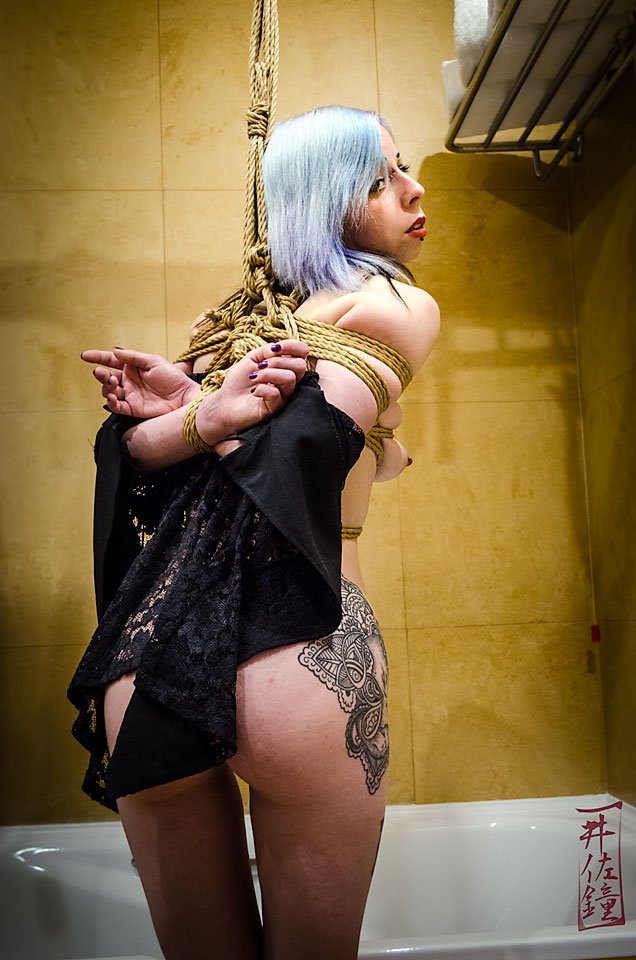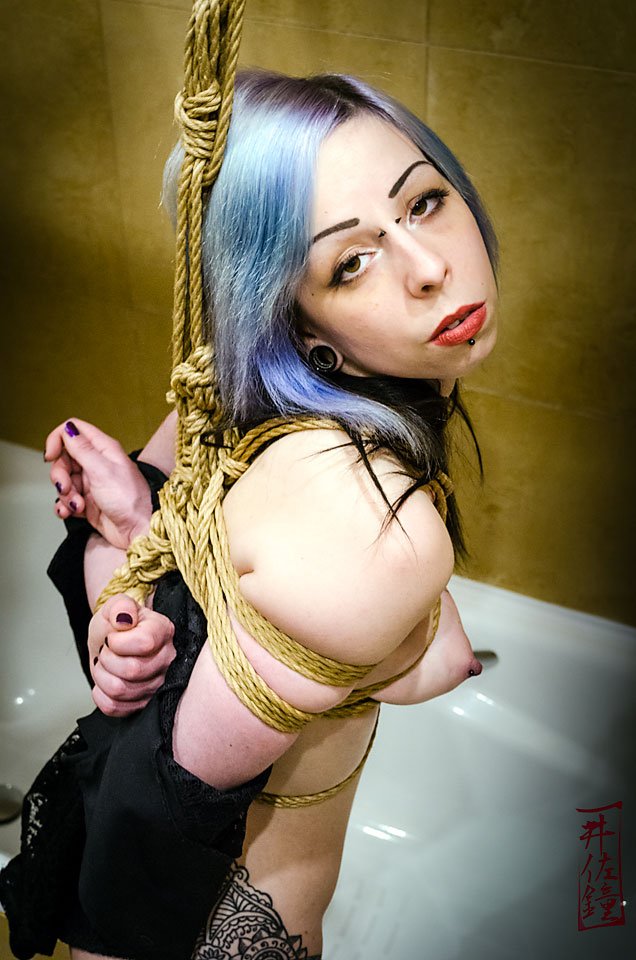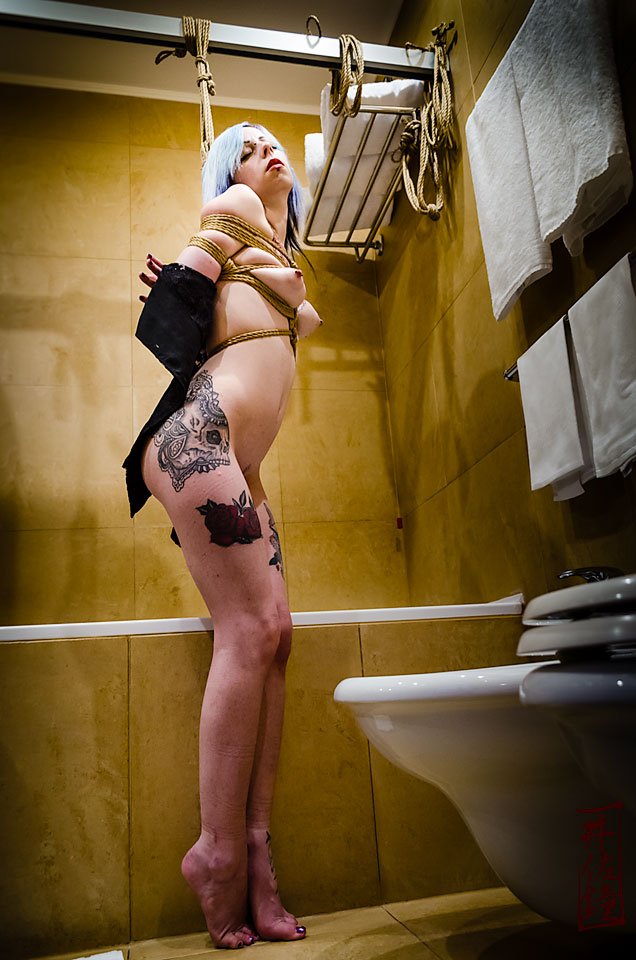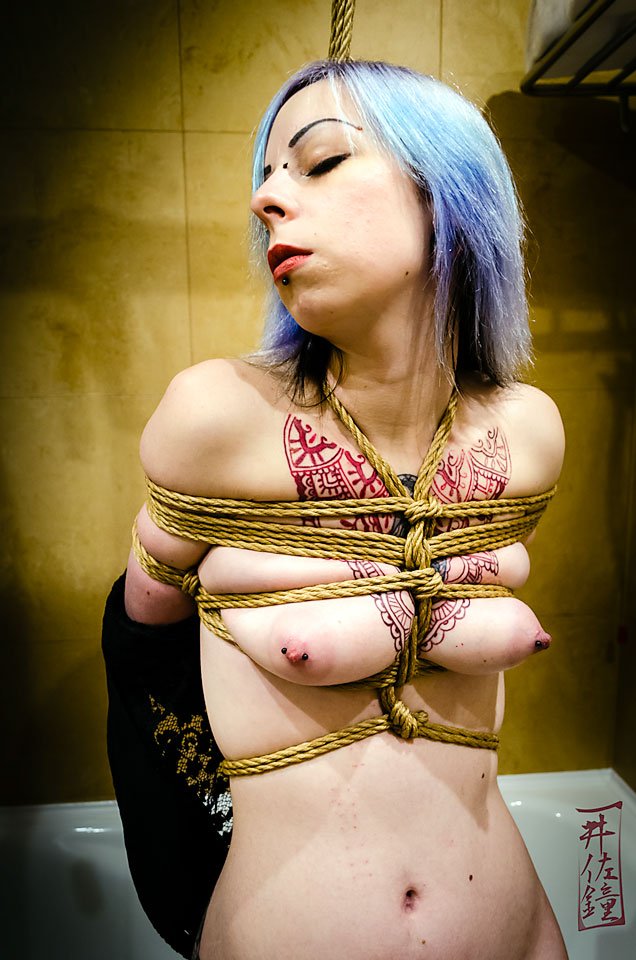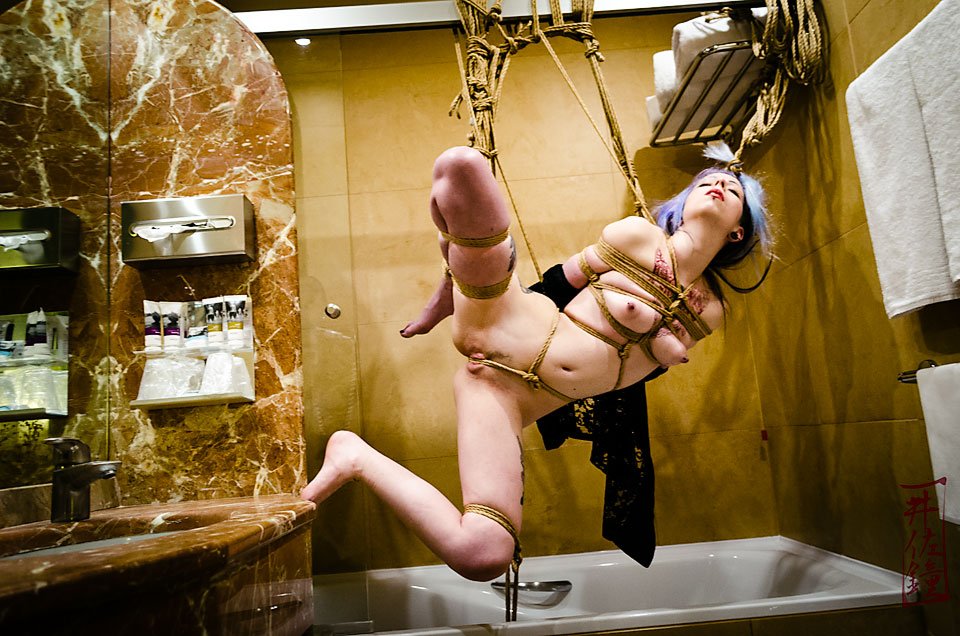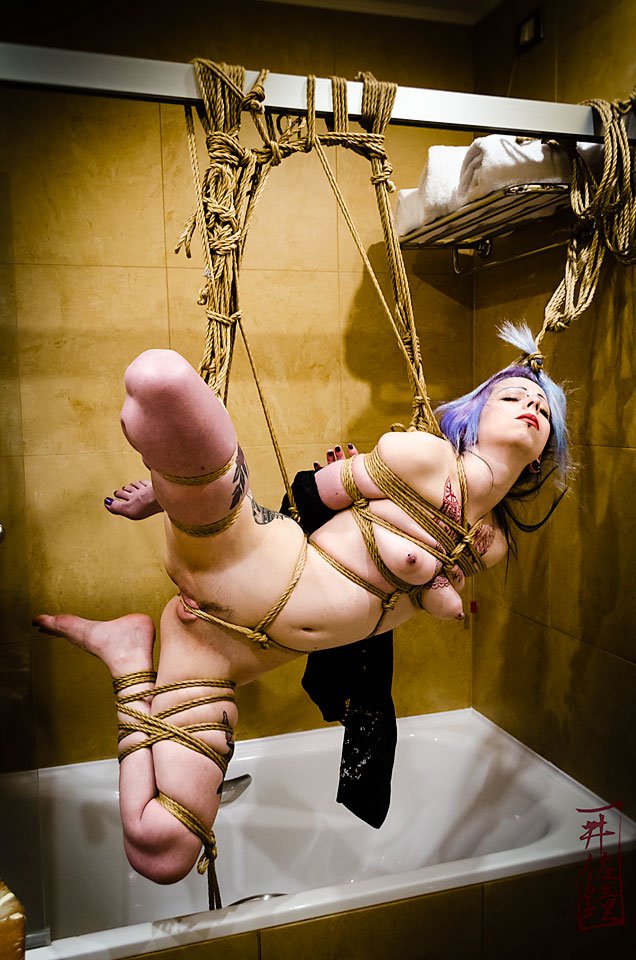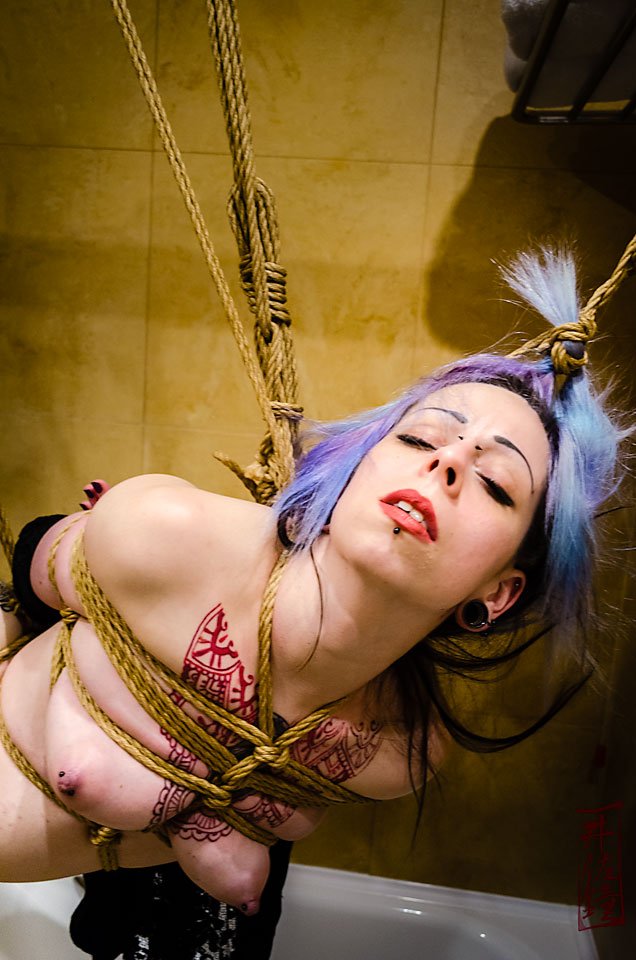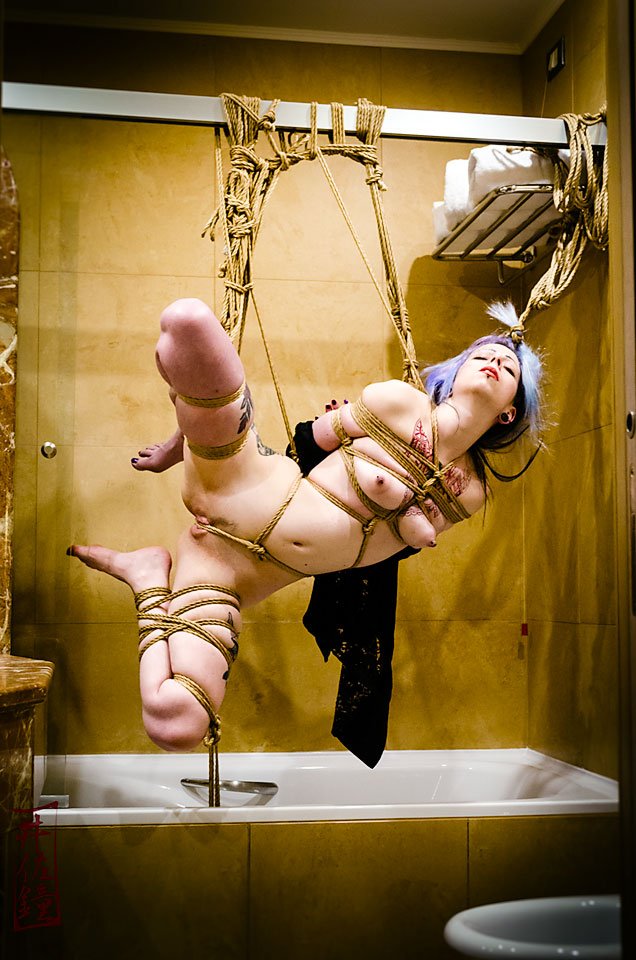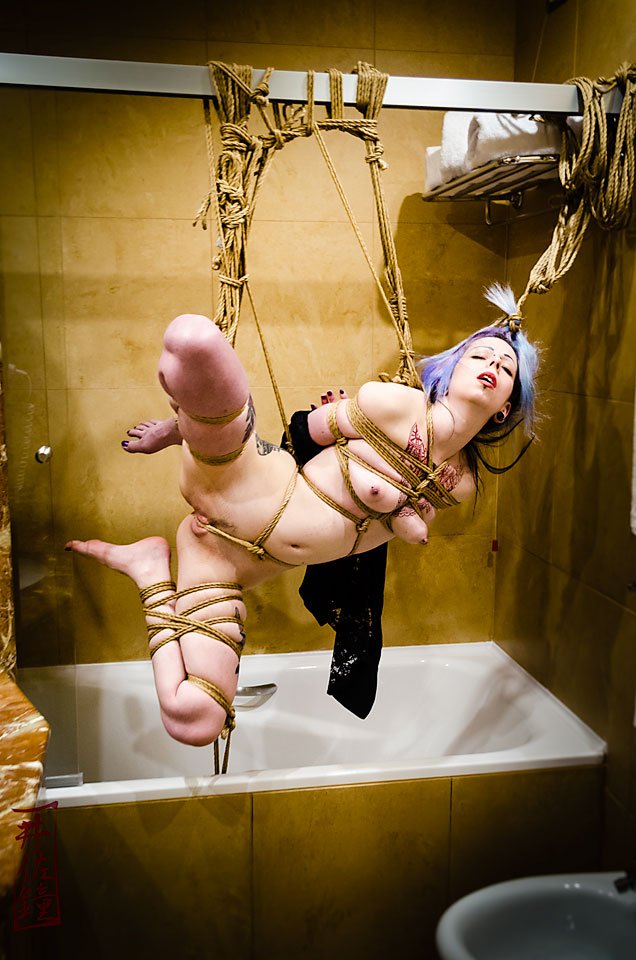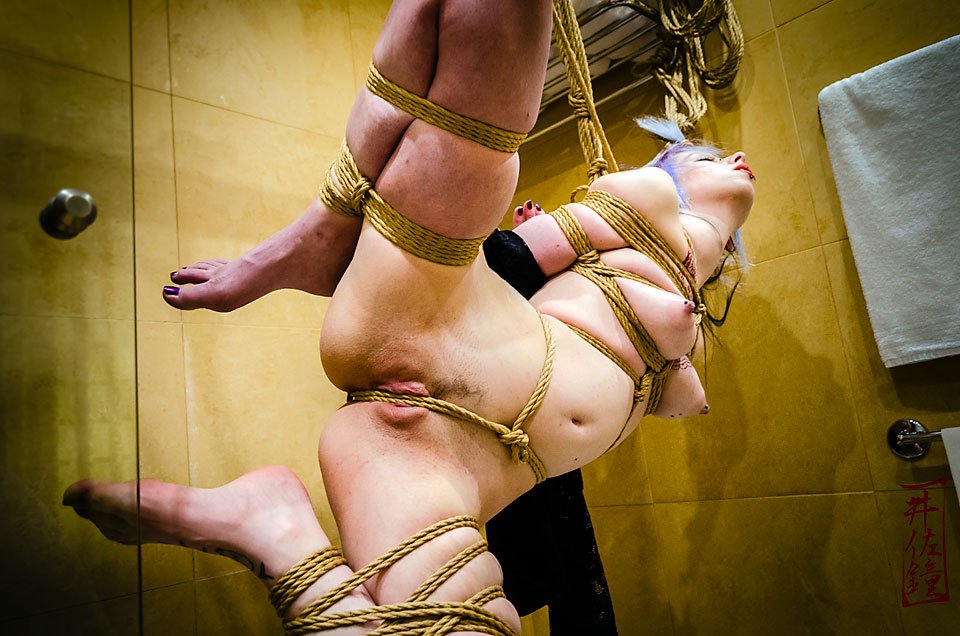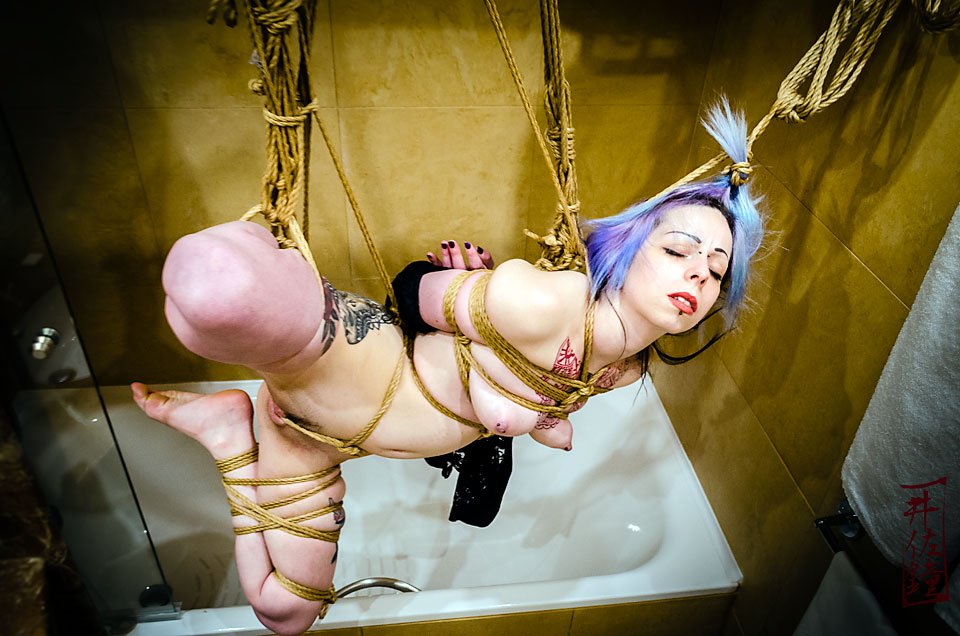 — with Usagi Momo andIsabelle Hanikamu in Rome, Italy.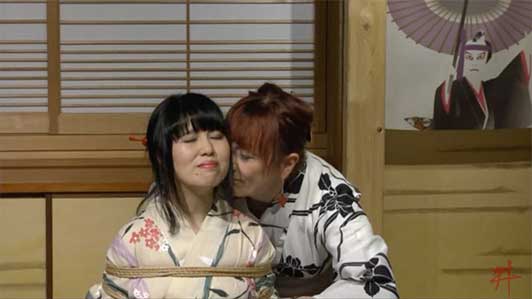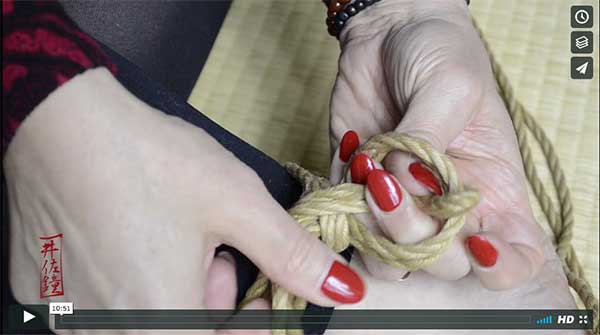 Lesson 1 : HON MUSUBI 本結び

To be able to play this video, you need a password. You have to be a student of Isabelle Hanikamu to get this code.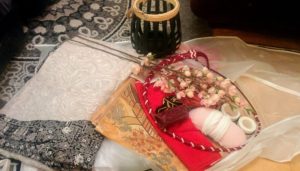 God morgon från Stockholm.
Stockholm, this is the eastern and northern place I have been in Europe so far…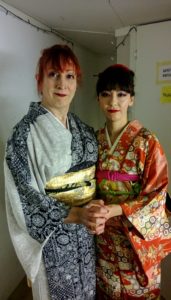 Unpacking and checking that I did not forgot anything important for tomorrow performance. This will be third chapter of the story of 鳳凰 and 朱雀. A wonderful love story which is all what's about this European Tour.

Today a first workshop for everyone and a performance with the lovely Aizen Kaguya. Saturday and Sunday an intermediate and advanced level workshop. So excited to meet peoples from northern Europe!
💓
💓
今日の後手!
愛染の大好きな大正ロマン。ストックホルムで二人の素敵な時間。
<3
<3
<3


Today's Gote!
Taisho Roman is Aizen's favorite Japanese sense of aestheticism. We are spending some precious time in Stockholm together.
<3
<3
<3
今日の最後の朱雀吊り.
ストックホルムで幸せな時間.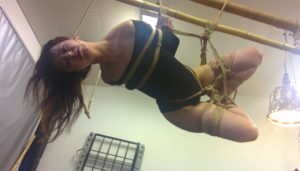 For today this was the last suspension for the lovely Suzaku Aizen Kaguya. This suspension looks like the soaring of a phoenix. It is called agura zuri. —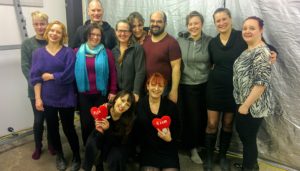 A new chapter of Soaring of Suzaku is now finished. Thanks all for your lovely and warm welcome. You all did great improvements, and new seeds of knowledge we planted in your hearts will continue to bloom. I'm very proud of you, you honoured Naka style and my sensei.
皆様, お疲れ様です!
<3
<3
<3 —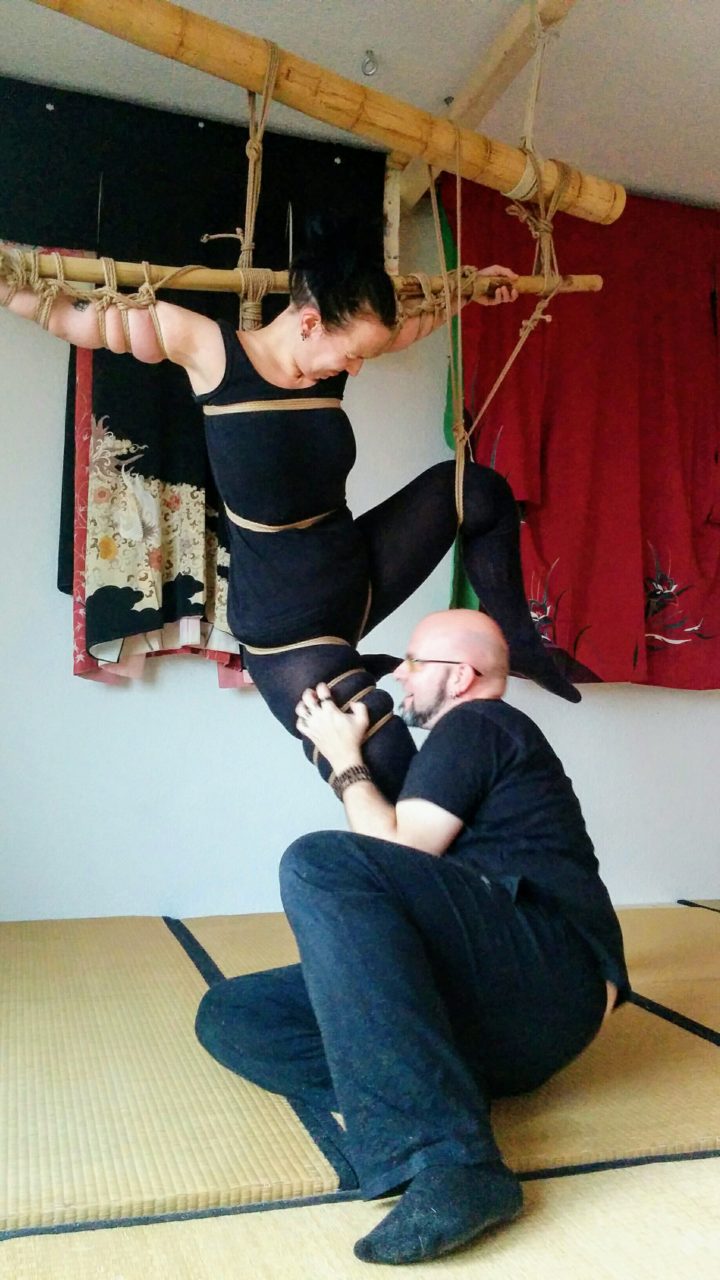 I do love when students say they just tie for learning the lesson but start to play!
Congratulations for this great weekend of sharing….
And thank you for the tears I got, watching you both after I took this photo. You made me proud to come to Europe plant some seeds hat will bloom. The Phoenix now will rise and continue to share Love, Empathy, Compassion, sensuality, beauty as much as possible in this world.
皆さん、お疲れ様でした!
Students: Marquee Koikunawa and Isabell TeCosa.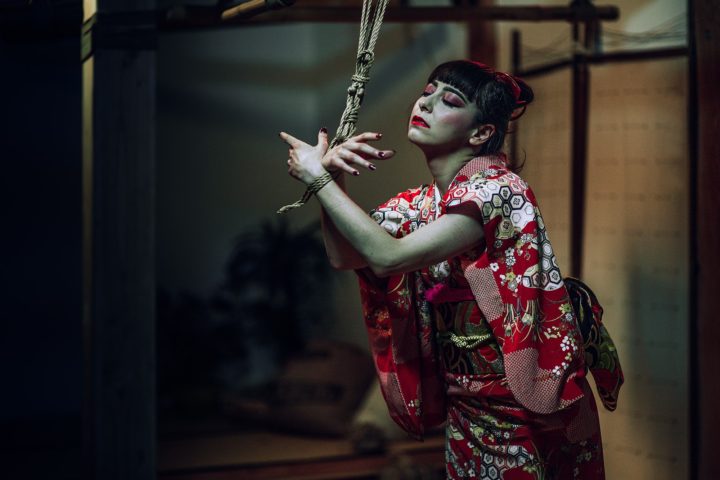 In Paris, January 2017, Saturday 21st, the Phoenix and the Suzaku meet again after 10 month of separation.
This is the second chapter and the Suzaku will burn and die. Then her ashes will go back to hearth for being able to rebirth.
It was heart breaking, and harsh love.
With the lovely and wonderful Aizen Kaguya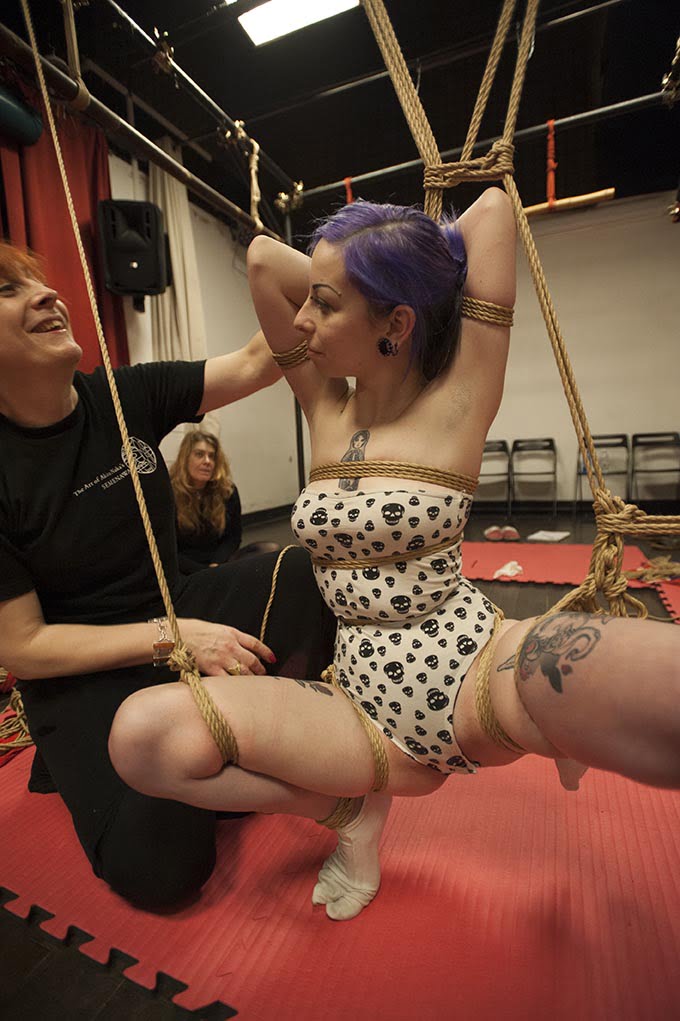 Workshop intensivo di kinbaku con Isabelle Hanikamu – Roma.
Feb. 4-5, 2017 – Roma, Italy.

Model is the lovely Usagi Momo