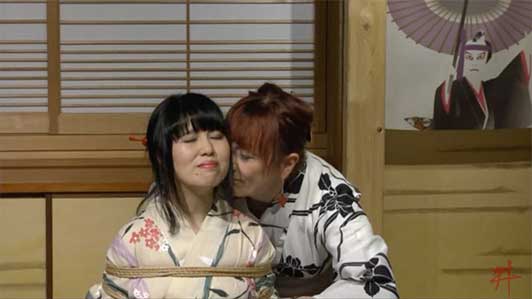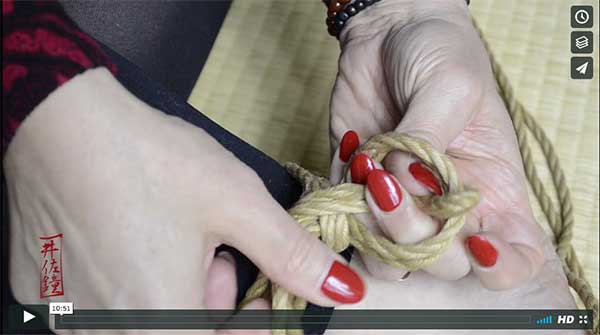 Lesson 1 : HON MUSUBI 本結び

To be able to play this video, you need a password. You have to be a student of Isabelle Hanikamu to get this code.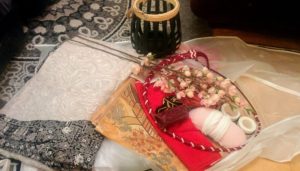 God morgon från Stockholm.
Stockholm, this is the eastern and northern place I have been in Europe so far…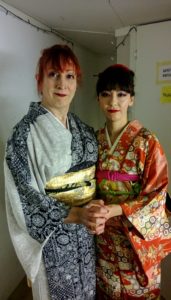 Unpacking and checking that I did not forgot anything important for tomorrow performance. This will be third chapter of the story of 鳳凰 and 朱雀. A wonderful love story which is all what's about this European Tour.

Today a first workshop for everyone and a performance with the lovely Aizen Kaguya. Saturday and Sunday an intermediate and advanced level workshop. So excited to meet peoples from northern Europe!
💓
💓
今日の後手!
愛染の大好きな大正ロマン。ストックホルムで二人の素敵な時間。
<3
<3
<3


Today's Gote!
Taisho Roman is Aizen's favorite Japanese sense of aestheticism. We are spending some precious time in Stockholm together.
<3
<3
<3
今日の最後の朱雀吊り.
ストックホルムで幸せな時間.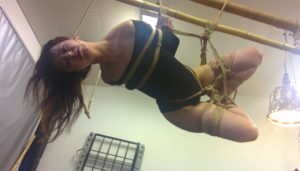 For today this was the last suspension for the lovely Suzaku Aizen Kaguya. This suspension looks like the soaring of a phoenix. It is called agura zuri. —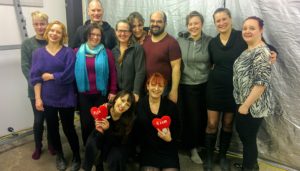 A new chapter of Soaring of Suzaku is now finished. Thanks all for your lovely and warm welcome. You all did great improvements, and new seeds of knowledge we planted in your hearts will continue to bloom. I'm very proud of you, you honoured Naka style and my sensei.
皆様, お疲れ様です!
<3
<3
<3 —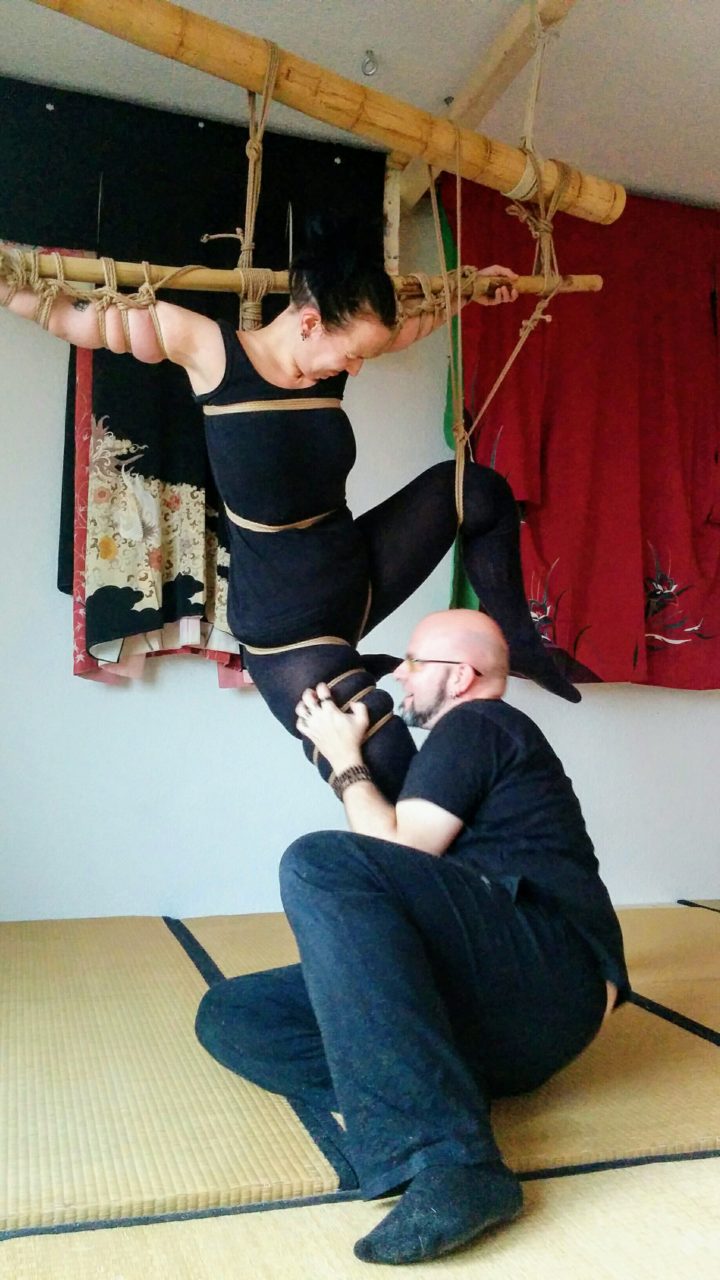 I do love when students say they just tie for learning the lesson but start to play!
Congratulations for this great weekend of sharing….
And thank you for the tears I got, watching you both after I took this photo. You made me proud to come to Europe plant some seeds hat will bloom. The Phoenix now will rise and continue to share Love, Empathy, Compassion, sensuality, beauty as much as possible in this world.
皆さん、お疲れ様でした!
Students: Marquee Koikunawa and Isabell TeCosa.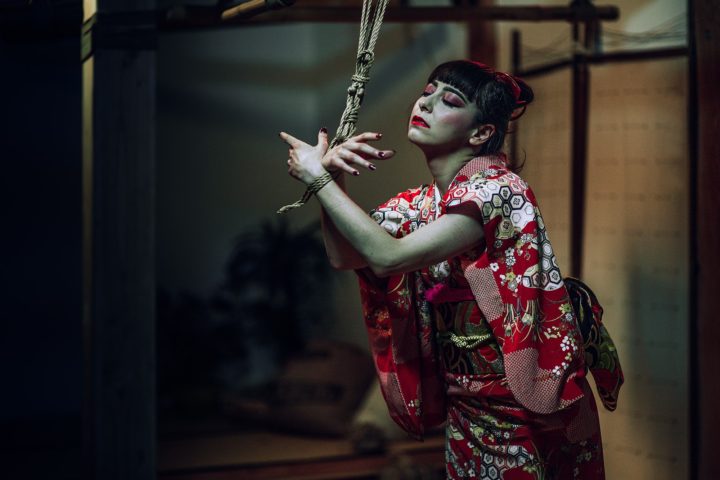 In Paris, January 2017, Saturday 21st, the Phoenix and the Suzaku meet again after 10 month of separation.
This is the second chapter and the Suzaku will burn and die. Then her ashes will go back to hearth for being able to rebirth.
It was heart breaking, and harsh love.
With the lovely and wonderful Aizen Kaguya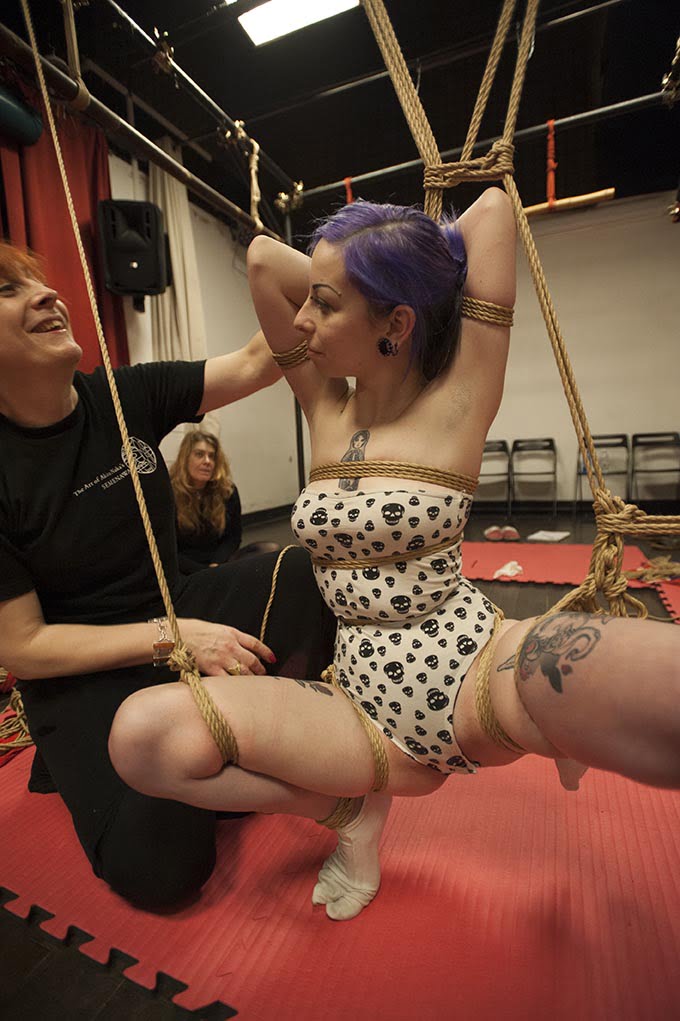 Workshop intensivo di kinbaku con Isabelle Hanikamu – Roma.
Feb. 4-5, 2017 – Roma, Italy.

Model is the lovely Usagi Momo
Bordeaux, France. January 14th. A Tokyo style performance.
This is more a play scene with the lovely Stella, like if I was in a rope bar in Tokyo. This scene was in front a a small attendance (about 10-15 peoples) after the first day of the workshop at Eveil des Inconscience.
Photos by Corine Photo Graphiste.
After the first day of workshop at Art des Cordes Sud, François diligentely asked me to play in front of the students.
Photos by Michel.
一夜恋路に歌舞伎町で
Tokyo !
This place in the world of virtue and depravation, a place where you can meet so many charming peoples. I love so much living
there.
This night of November 18th 2016, after having a tasteful dinner at my preferred Izakaya in Shinjuku I had a date with a very cute girl from Hong-Kong, at Mitsu-Mitsu Bar in Kabukicho. It seems that I often have a love affair beginning there.
I went one hour before the planned meeting with this model, so I would have time to chitchat with Yoi san the owner. There where 3 girls in the bar, already knew two of them. This is where I met Tsukio.
While talking, she was playing some kind of funny perverted and dirty game with Tanuki and Ningyou, my two buddies who accompany me all over the world.
Oh! I already loved her!
(and this is now the beginning of a new story, don't miss a chapter!)
一夜恋路に歌舞伎町で 2
So, you are such a perverted and sexual pleasure oriented mind as myself, was my thoughts. Of course when I proposed to tie her up she said yes, then I choose a juban for her…
"Perversion is just another form of art. It's like painting or drawing or sculpting. Except instead of paint, us perverts use sex as our medium. "
― C.M. Stunich, Losing Me, Finding You
一夜恋路に歌舞伎町で 3
I definitely loved her smell and taste, then I had a desire to discover her body. Her shyness was so cute at the same time.
"The Flower that smells the sweetest is Shy and Lowly."
― William Wordsworth
一夜恋路に歌舞伎町で 4
Did not have my kanzashi pouch this night, but the red tenugui would fit her juban to hold her hair. And I so deeply loved this light but firm resistance she had when I added a rope on her right thigh.
I had then to hold it wide open to make her feel as Ningyou when she played with her a few minutes earlier, shy.
"If you say I hide things because I'm shy, that can't be right. I've finally realized it's for a different reason– that I don't want to see the darkness that lies in my heart"
― Natsuo Kirino, Real World
一夜恋路に歌舞伎町で 五
I love to relate my feelings and what happens when we play. And usually you only can see the photo I take. Fortunately this particular evening there were many peoples in Mitsu Bar and so you can see and enjoy my face when enjoying these plays, Thanks to Yoi san and Yuki san, you can see the scene of pleasures…
"Pleasure to me is wonder—the unexplored, the unexpected, the thing that is hidden and the changeless thing that lurks behind superficial mutability. To trace the remote in the immediate; the eternal in the ephemeral; the past in the present; the infinite in the finite; these are to me the springs of delight and beauty."
― H.P. Lovecraft
一夜恋路に歌舞伎町で 六
I learned a new Japanese word this night… 気持ちいい (kimochii) meaning "feeling good" and everyone at this time was feeling good for different reasons. Was also so friendly and funny.
I now had a desire to go somewhere more intense in the pain.
"Not so much two ships passing in the night as two ships sailing together for a time but always bound for different ports."
― P.D. James, The Lighthouse
一夜恋路に歌舞伎町で 七
She was so beautiful, I could hear her deep and slow breezing and smelling this very particular soft smell of pain and pleasure mixed in a spicy fragrance.
"Sex pleasure in women is a kind of magic spell; it demands complete abandon; if words or movements oppose the magic of caresses, the spell is broken."
― Simone de Beauvoir
一夜恋路に歌舞伎町で 八
時時無限 ♡♡♡
"Tie your heart at night to mine, love,
and both will defeat the darkness
like twin drums beating in the forest
against the heavy wall of wet leaves.
Night crossing: black coal of dream
that cuts the thread of earthly orbs
with the punctuality of a headlong train
that pulls cold stone and shadow endlessly.
Love, because of it, tie me to a purer movement,
to the grip on life that beats in your breast,
with the wings of a submerged swan,
So that our dream might reply
to the sky's questioning stars
with one key, one door closed to shadow."
― Pablo Neruda
一夜恋路に歌舞伎町で 九
As an Ikebana during fall I had desire to make you even more beautiful than you are.
「羨ましい美しいう成って散る紅葉」
" urayamashī utsukushī u natte chiru momiji "
how I envy maple leafage which turns beautiful then falls
– Shikō (1664-1731)